Product Introduction:
Fluorescence DO speed measuring instrument with dust-proof button, you can manually adjust various parameters. Four direction keys can eliminate alarm sound, switch different display interface, view data records. The other keys represent the Confirm key, the return key, and the Bluetooth print. The handheld water quality detector is designed with the latest digital integrated circuit technology and international testing technology. Multiple test values can be read simultaneously in the whole screen.
* Models:JXBS-4001
* Minimum order quantity: 1 piece
* Delivery time: within 24 hours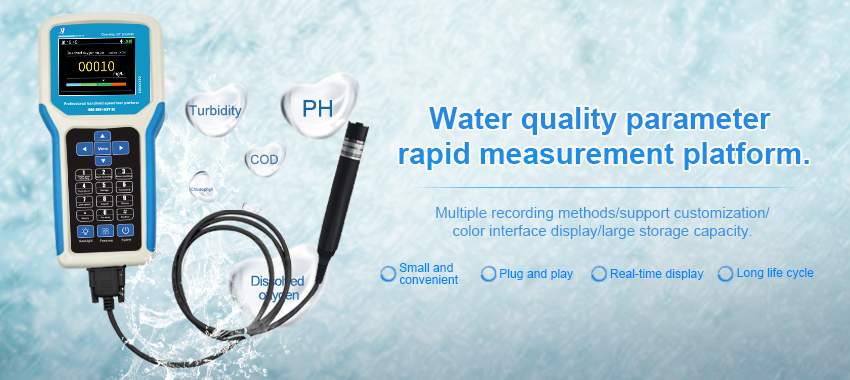 Features:
Large screen display, large storage
Diversification of key functions
Small zero drift, good repeat-ability
Low power consumption, long life
High sensitivity, fast response speed
Data one-click export, convenient and fast
Products after a variety of tests, strong anti-interference ability
Parameters:
Working temperature:-20℃~50℃
Working humidity :0~90%(relative humidity), no condensation
Communications agreement:Modbus Serial Communication Protocol
Charge time:≤4H
Accessible equipment:1~8台Modbus Equipment
Size :125*65*45mm
Weight:500g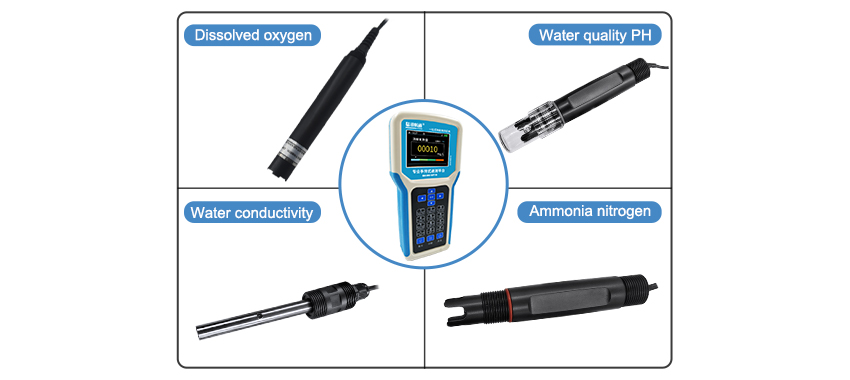 Attention:
What should I pay attention to when using the detector?
1, the detector failure, do not disassemble and repair, the first time to contact us!
2, do not fall from the height, in case of damage. Don't rock too hard.
3. Use the detector correctly according to the instructions to avoid inaccurate or damaged test results.
4, portable water quality detector contains sensitive optical components and electronic components, do not make them by violent mechanical impact.
5. Manual calibration is recommended after the detector is used in water for a long time. Ensure sensor accuracy. Calibration frequency should be adjusted according to different use environment (dirt degree, chemical substances, etc.).
FAQs:
1. What are the types of water ion sensors?
Ammonium, nitrate, nitrite, magnesium, potassium, sodium, chloride, and calcium
2. Can the handheld analyzer be connected to other sensors?
Yes, this handheld analyzer can also connect to our soil sensors and so on.
3. What is a water quality meter?
Portable water quality meter can measure 9 parameters: pH, ORP, temperature, dissolved oxygen, conductivity, ammonia nitrogen, residual chlorine, turbidity and various water-soluble ions.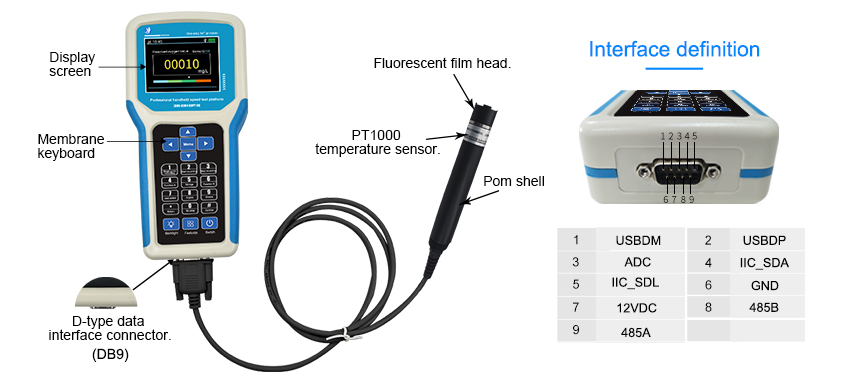 Attachment:
Fluorescence Method DO Speed Measuring Instrument   Introduction Manual