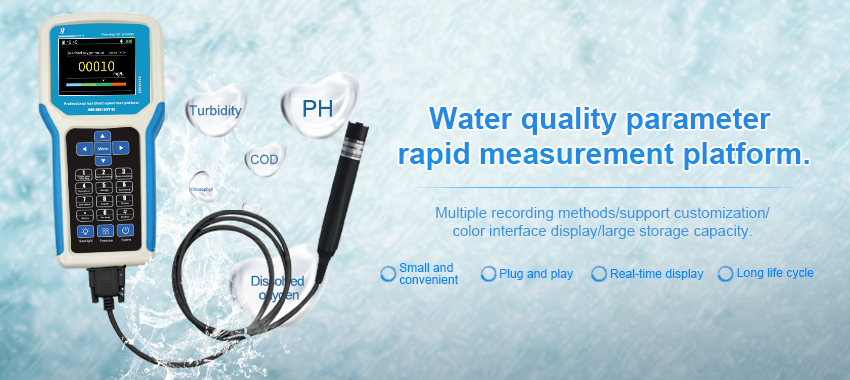 Product Introduction:
The Water dissolved oxygen velocimeter developed and designed by our company uses the latest digital integrated circuit technology and international detection technology to design a new smart handheld tester. The Water dissolved oxygen velocimeter uses a large full-color LCD screen to display readings in real time. At the same time, the detection circuit designed by the international well-known manufacturers digital chips can achieve extremely high sensitivity and excellent repeatability. The shell is made of industrial special high strength composite plastic, high strength, feel good. The detector can be widely used in environmental protection, factories, water plants, sewage treatment, aquaculture and other fields.
* Models:JXBS-4001-SCY
* Minimum order quantity: 1 piece
* Delivery time: within 24 hours
Parameters:
Connected devices: A combination of 1-4 ModBus devices
Communication protocol: ModBus Serial communication protocol
Display data: raw data of the device
Operating temperature: -20°C-50°C
Operating humidity: <90%RH without condensation
Power supply: 12V DC charging, 2500mAh(standard) lithium battery
Display mode: 2.8 inch LCD screen
Communication mode: USB (read, see DB9 interface information for details)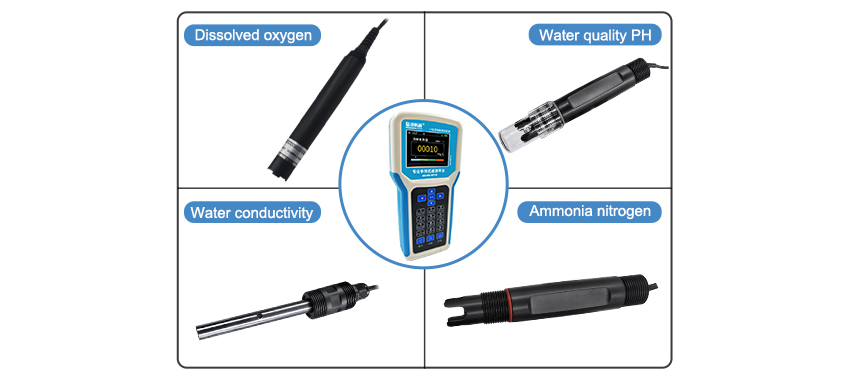 Features:
1.Multifunctional keystrokes, e.g. single-point record, start/stop record
2.Switching with multiple units
3.Rich man-machine interface, full color interface based on the latest embedded ideas, can query, record and display data in real time
4.Data display mode, single digital instrument display, multiple measurement data set display, matching real-time curve display.
5.Optional data storage function, support 4 MB data storage, can export data to the computer through the Excel, and print, edit, icon display function.
Data Records menu
Under the data record menu, there are four options: automatic record switch, record interval setting, data usage, record data emptying. The currently selected item will be highlighted in blue bands. Press OK to enter the detailed settings.
Under the automatic record switch option, you can set whether the device opens the function of automatic record data, press OK to switch the switch state, press return to save and exit.
"Under the record interval setting option, you can set the time interval for the device to automatically record data in seconds, with a minimum recording interval of 10 seconds and a maximum of 86400 seconds (24 hours).
Data usage shows current Flash memory usage, no subordinate menu. Since the Flash chip is aligned with 4 K bytes, the amount of data stored will be increased on the basis of 4 K.
Under the record data emptying option, you can empty the data saved by the user.
"Data View" Menu
Under the "data View" menu, you can view each piece of data recorded from the beginning of the record. The top of the data is the time of the data record. An interface displays four data. Press up or down to view the next piece of data.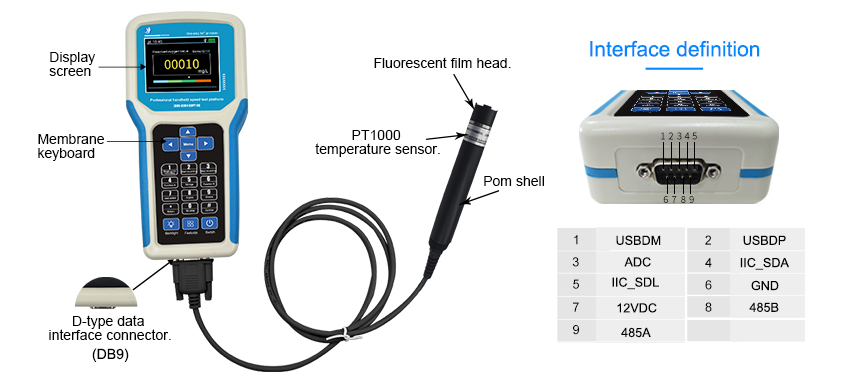 FAQs:
What are the characteristics of water quality detector?
1. Can directly display the measurement results, simple and convenient, low measurement cost, fast measurement speed.
2. High measurement accuracy and rich measurement types
3. Large color screen, beautiful interface
4. One-click data export is convenient and fast
5.485 Devices are connected freely
6. Large storage space, up to 34w pieces of data can be stored
7. Over limit alarm, a variety of tips.
What is a water quality meter?
Portable water quality meter can measure 9 parameters: pH, ORP, temperature, dissolved oxygen, conductivity, ammonia nitrogen, residual chlorine, turbidity and various water-soluble ions.
How do I export historical data?
The handheld water quality instrument is connected to the computer by USB, and the historical data is exported to the computer.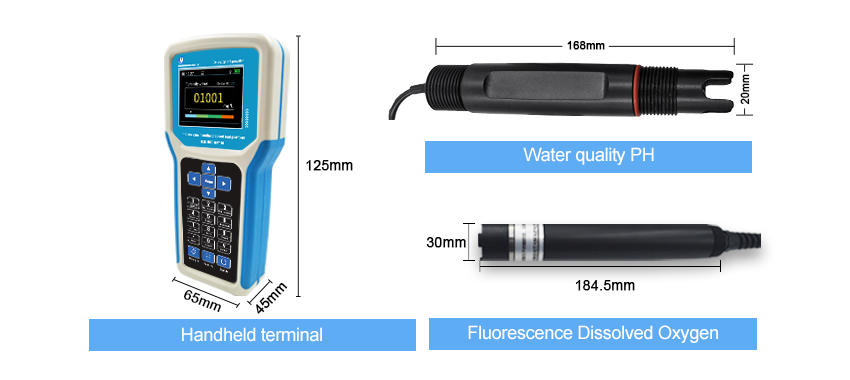 Attachment: