Product Description
The portable CL2 gas sensor is a portable detection and alarm device that focuses on detecting the concentration of CL2 in the air. The CL2 type gas leak detector has high-definition liquid crystal display and sound, light, vibration alarm prompts and other functions, which can ensure that the gas content can be detected in harsh working environments.
The harm of chlorine gas to human body
Exposure to the toxic gas Chlorine (Cl2) can lead to irritation of the nose, dryness in their throat and a cough in the short term. Exposure to higher volumes can cause far more series issues, from significant irritation, to bronchitis and death in some cases. With strong disinfectant properties and usage in a variety of manufacturing industries, Cl2 usage is increasing and continues to present a significant risk to life.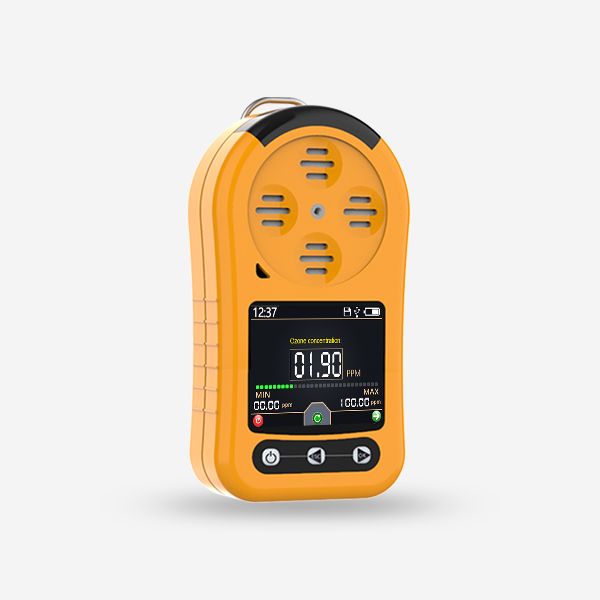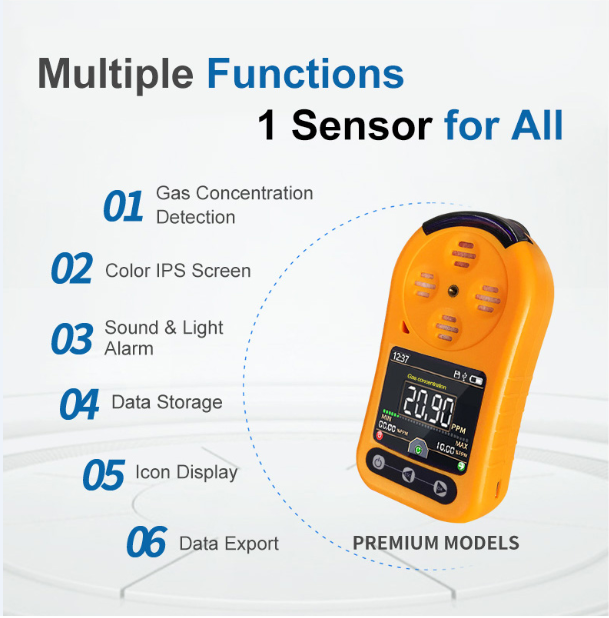 Advantages of JXCT chlorine sensor
1. Small size, portable and light, sturdy, audio sound, sound and light alarm prompt ; 2. Large-screen digital display, instantaneous value, peak value, average value prompt ; 3. Self-check the display, battery, sensor, sound and light vibration alarm function when it is turned on or needed; 4. Safety prompts: regular flashing lights, sound prompts ; 5. With the function of storing 200,000 records, it supports the generation and printing of data reports ;
Cl2 detectors
Cl2 detectors provide Oems with reliable sensors for a wide variety of applications. Strong signal levels are combined with low zero current to achieve resolution up to 20ppb and an operating range of +0 to 20ppm. These sensors are suitable for fixed-mount sensing heads and portable safety instruments. These sensors have improved transient responses to humidity changes compared to comparable sensors from competitors. Cl2 sensor provides us with electrolyte leakage free guarantee and reliable long-term detection performance. Leak-proof housing is color coded top molded for easy identification.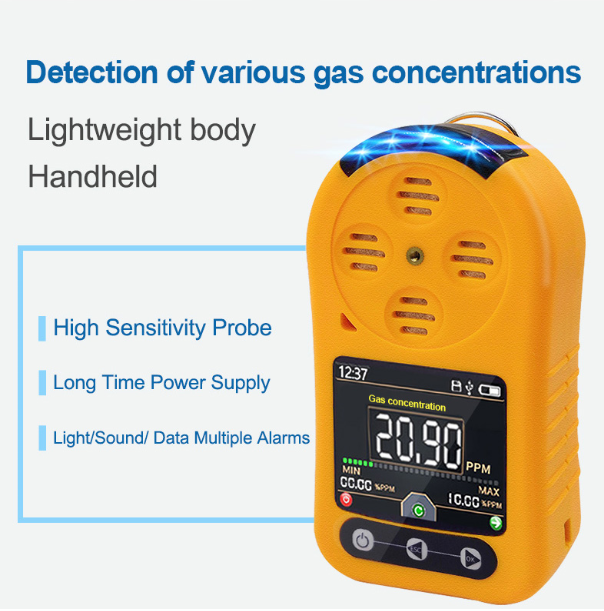 F.A.Q.
What else would you like to know about chlorine detectors?
天然气检测可能石油开采、远洋石油勘探、石油勘探、加油站、制药等场景。
一种具有特殊毒性的化合物。具有刺激性,具有化学发光作用。