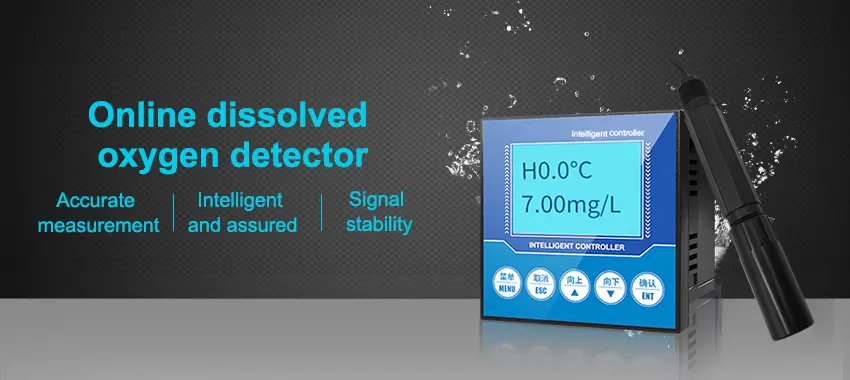 Dissolved Oxygen is a very important parameter in many applications such as Dinking Water and Wastewater Treatment, Aquaculture, Industry as well as Environmental Monitoring. We mainly distinguish between two measurement methods, which include the amperometric or electrochemical and the optical method. Both methods have a reason to exist, but for different applications and concentration ranges. In this article, we will explain the fundamentals of dissolved oxygen and discuss the advantages and disadvantages of both measurement methods in water or liquid media.
The bases for the electrochemical determination of oxygen concentration are membrane-covered electrochemical sensors. The main components of the sensor are the oxygen-permeable membrane, the working electrode, the counter electrode, the electrolyte solution and potentially a reference electrode . Between the gold cathode and anode, which is made from either lead or silver, there is a voltage that causes the oxygen to react electrochemically. The higher the concentration of oxygen is, the higher is the resulting current. The measured parameter is the current in the sensor, which can be converted into the concentration of the dissolved oxygen following a calibration.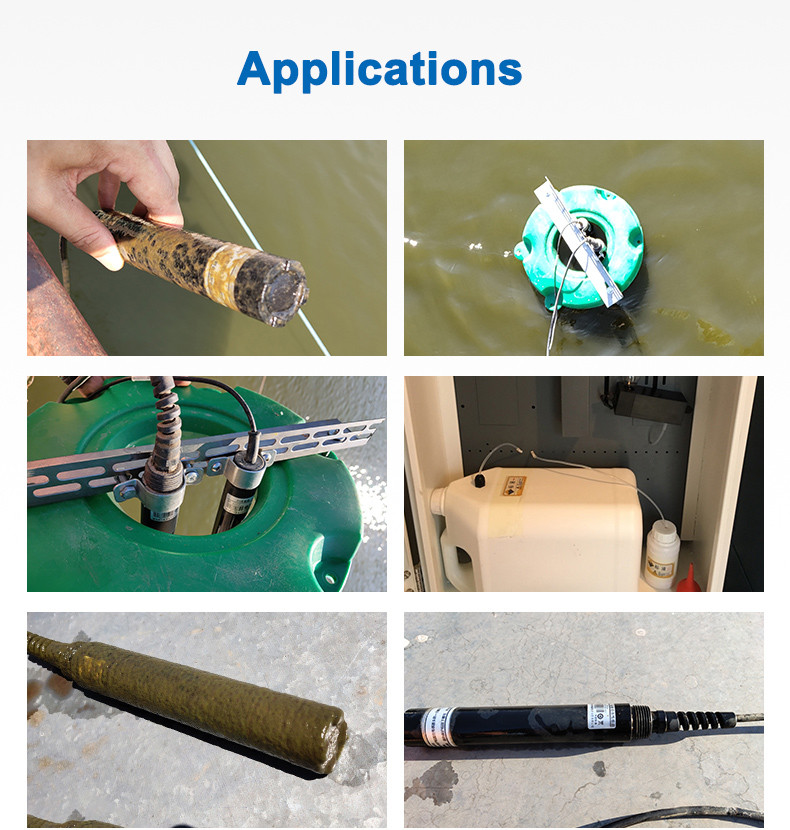 Advantages of electrochemical dissolved oxygen
(1) Highly sensitive waterproof probe dissolved oxygen and temperature compensation combo/default shipping line length 3m (5m/10m optional).
(2) Automatic temperature compensation, the temperature will have a certain impact on the measurement, such as higher accuracy requirements, greater impact, temperature compensation can weaken this impact.
(3) High-definition large-screen display, intuitive data display, large viewing angle, clear handwriting, moderate character size, can clearly respond to backlight and high-light daytime use, quickly view values, and accurate data.
Maintenance and cleaning
The sensitive surface of an optical oxygen sensor is protected by a light proof top layer. This top layer is very thin and must therefore not be scratched or damaged as otherwise this could lead to malfunctions. The membrane is for both sensors the part which is the most sensitive to contamination. In the case of easily adhesive contamination, it is recommended to carefully clean the membrane with a soft microcloth. Deposits of calcium carbonate or iron oxide can be dissolved with 5 to 10 % (weight percentage!) concentrated acetic or citric acid and for grease and oil, warm (<50 °C) tap water with dish washing agent can be applied. Further notes can be found in our operating instructions.