Product introduction:
Our Portable Soil PH Detector is designed with the latest digital integrated circuit technology and international detection technology to provide extremely high sensitivity and excellent repeatability. Soil analyzer integrates storage, recording and analysis to measure various soil parameters. Soil analyzer is widely used in soil pH detection, dry farming and water-saving irrigation, precision agriculture, forestry, geological exploration, plant cultivation, water conservancy, environmental protection and other fields, as well as single or multi-element soil measurement.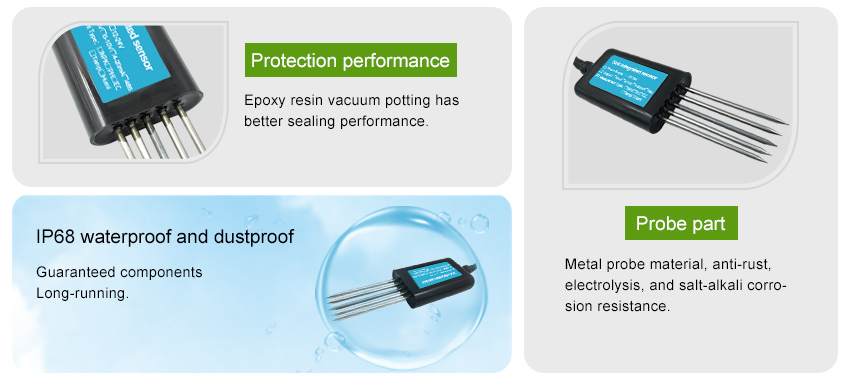 The detector adopts a large size full-color LCD screen, which can display the reading in real time. At the same time, the detection circuit designed by the digital chip of the international major factory is used, which can achieve very high sensitivity and excellent repeatability. The shell is made of industrial high strength composite plastic, with a good sense of strength.
Product details: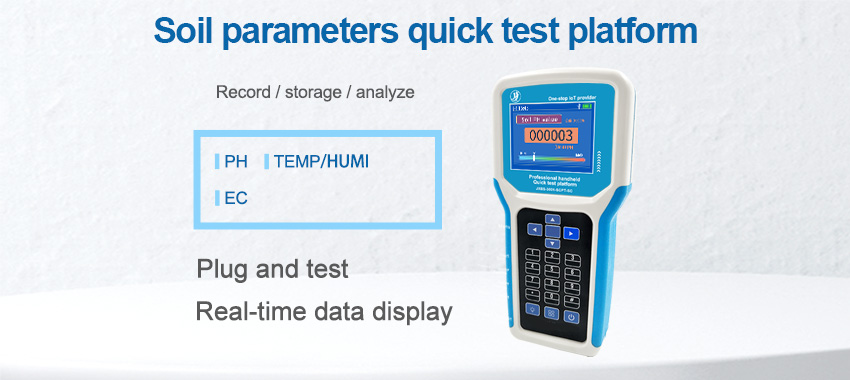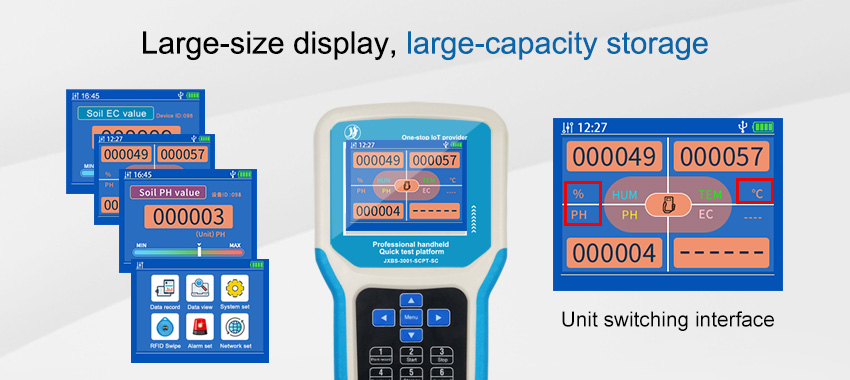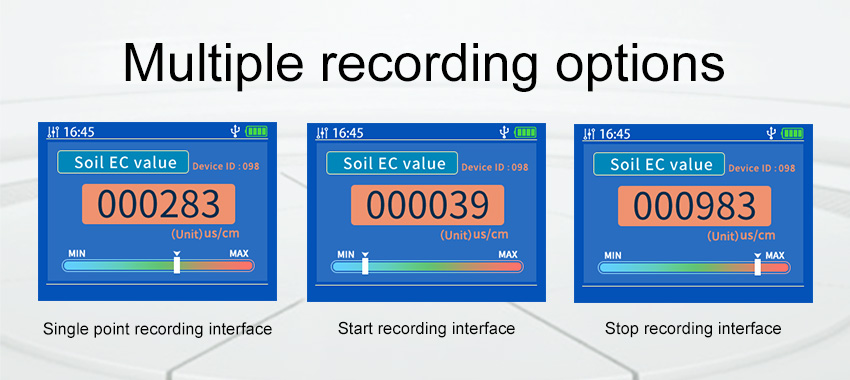 Product Advantages:
1. Large-screen display and large-capacity storage.
2. Diversification of key functions.
3. Small zero drift and good repeatability.
4. Automatic alarm/elimination function.
5. Low power consumption, long life.
6. High sensitivity and fast response speed.
7. One-click data export, convenient and fast.
8. The product has passed a variety of tests and has strong anti-interference ability.
9. Supports cloud data reporting.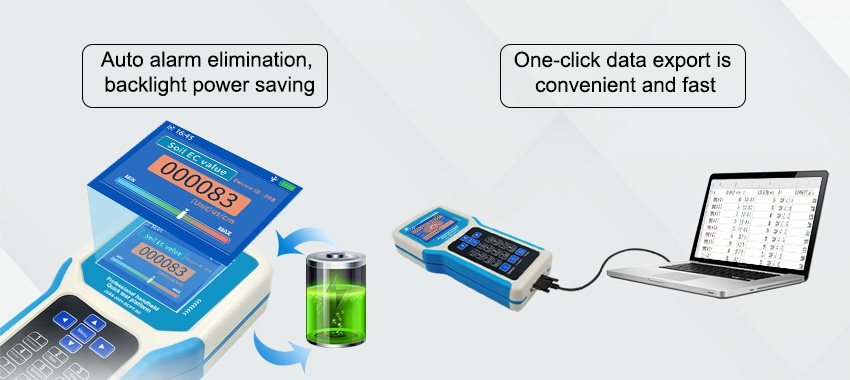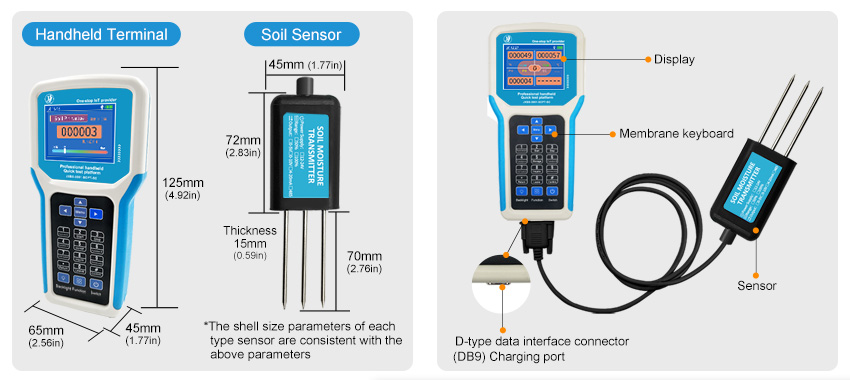 Portable Soil PH Detector Introduction Manual