Product Introduction:
The Chlorophyll transmitter is a standard industrial output type instrument for detecting chlorophyll concentration. High precision, good stability, simple use, widely used in the need to measure chlorophyll occasions. Chlorophyll sensor has high efficiency power management, solid construction, stable sensor performance, free from maintenance and frequent calibration, and can be used online for a long time. Can be used for rivers, lakes, ponds, Marine surveys, aquaculture, drinking water sources, algae and phytoplankton status research, investigation and monitoring.
* Models:JXSZ-1001-Chlorophyll
* Minimum order quantity: 1 piece
* Delivery time: within 24 hours
Features:
1. Stable output signal and high precision.
2. With wide measuring range, high stability, easy to use, easy to install, long transmission distance and so on.
Parameters:
Determination parameter: chlorophyll
Measuring range: 0-400ug/L
Communication mode: RS485
Measurement principle: fluorescence method
Model number: JXSZ-1001- The green pattern in leaves is
Material: POM material
Measurement accuracy: 0.5%F.s
Resolution: 1ug/L
Power supply: 9-24V DC
Probe size: 201mm*32mm (length * diameter)
Working pressure range: standard atmospheric pressure ±10%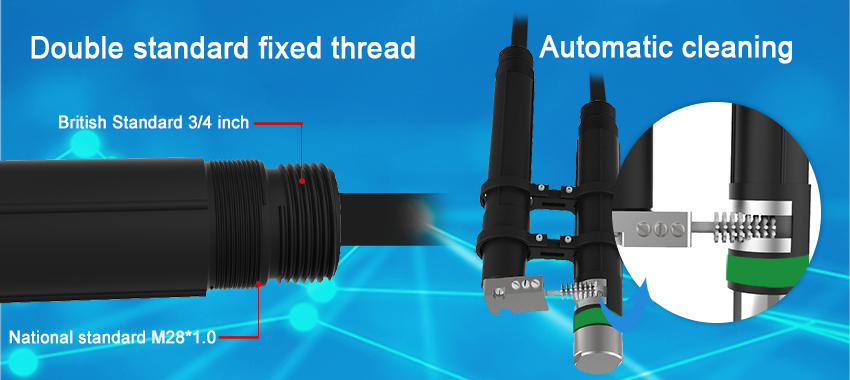 How to use Chlorophyll transmitter :
Wide voltage power input 12-24V can be used. 485 When connecting signal cables, ensure that cables A and B are not connected inversely.
(1) Please be careful not to connect the wrong line sequence, because the wrong connection will cause the equipment to burn
(2) The sensor should avoid contact with organic solvents, alcohol, paint, oil and high concentration gas, also including silica gel and other adhesives
(3) The factory provides 4.8m wire by default. Customers can extend the wire or connect the wire in sequence according to their needs
Note that there is no yellow line in the line sequence that may be provided in some factory batches. In this case, the gray line is equivalent to replace the yellow line.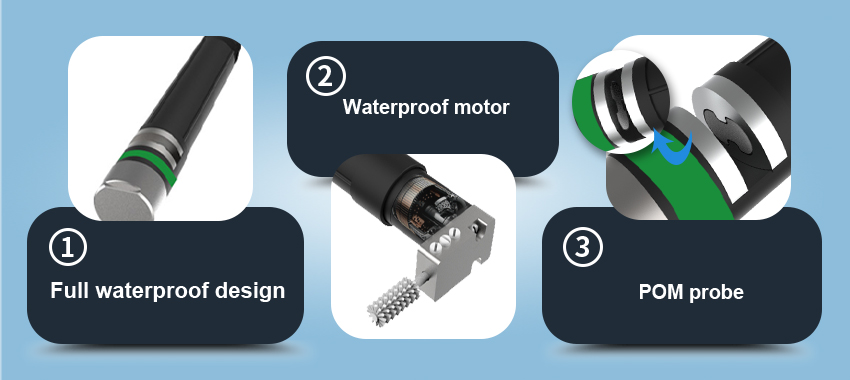 FAQs:
Why focus on chlorophyll in water
The concentration of chlorophyll in the water reflects the content of phytoplankton. Monitoring the content of chlorophyll in the water can determine the eutrophication of the water.  chlorophyll sensor adopts the leading optical technology and has an automatic cleaning brush at the bottom for self-cleaning. All-in-one design with high-efficiency power management, robust construction and stable transmitter that does not require maintenance and frequent calibration. It can be measured in the environment for a long time.
Chlorophyll is one of the important components of algae, all algae contain chlorophyll a, and the level of chlorophyll a is related to the quality of the water environment. Therefore, the determination of chlorophyll a content in water can reflect the water quality. Algae and phytoplankton conditions in rivers, lakes, ponds, oceans and farming environments can be easily measured using chlorophyll sensors.