Background:
Although two-thirds of the earth's surface is covered by water, fresh water makes up only 2.5 percent of it. With the expansion of population, the expansion of industrial and agricultural production scale and the acceleration of urbanization. Not only is the use of fresh water growing rapidly around the world, but water pollution is also becoming increasingly serious. Especially serious is the problem of urban wastewater. With the continuous improvement of the level of automation and its more and more extensive application in all aspects, sewage treatment as a new industry, the country has given considerable attention, so the automation system in this area has also played a great role. With the continuous application of Internet of Things technology, we can use water quality sensors for online monitoring.
Working principle of sewage treatment:
Ultrafiltration is a sieve separation principle. Membrane separation process driven by pressure. Filtration accuracy in the range of 0.005-0.01μm. It can effectively remove particles, colloid, bacteria, heat source and polymer organic matter in water. It can be widely used in separation, concentration and purification of substances. There is no phase transformation in ultrafiltration process. Operating at room temperature is especially suitable for separation of heat-sensitive substances. And has good temperature resistance, acid and alkali resistance and oxidation resistance. Can be below 60℃, pH 2-11 under the condition of long-term continuous use.
Sewage plant automation system usually adopts three or four subnets to form complex network structure, which requires us to configure different communication protocols in all subnets to adapt to different communication requirements. Since the field measurement control layer transmits process data and control commands, such information is very short and requires high real-time performance, so periodic "I/O" communication is adopted. Most of the main protocols adopted are collapsed structures, with only physical layer, link layer and application layer. And mostly for the PLC company's special agreement. During the design, the communication protocol should be configured according to the selected PLC model.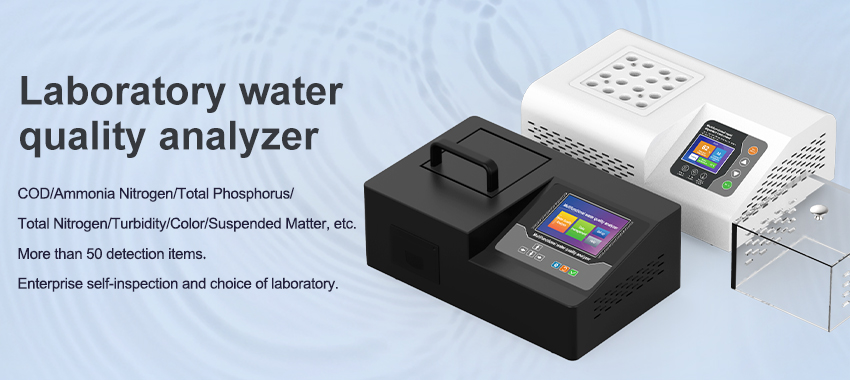 Laboratory water quality analyzer:
Laboratory water quality analyzer (laboratory water quality testing equipment) developed by Jingxun Unimpeded. Sealed catalytic digestion and colorimetric method were used for measurement. It adopts advanced cold light source, narrow-band interference technology and microcomputer automatic data processing. According to the data, directly display and print the sample concentration value. The laboratory water quality analyzer can monitor more than 50 monitoring items such as COD, BOD, ammonia nitrogen, turbidity, total phosphorus, total nitrogen, chroma and suspended solids. The laboratory water quality testing equipment adopts 4.3 inch full color LCD screen, equipped with the newly designed Jxos system. Plane oriented UI design, intuitive, stable, easy to use. The laboratory water quality detector is equipped with prefabricated reagents, users do not need to mix multiple detection reagents, just add detection water samples. Equipped with prefabricated reagents and 100-1000ul pipette. Reagent is not needed, water sample can be directly added to determine. The use of professional pipette, accurate and simple detection.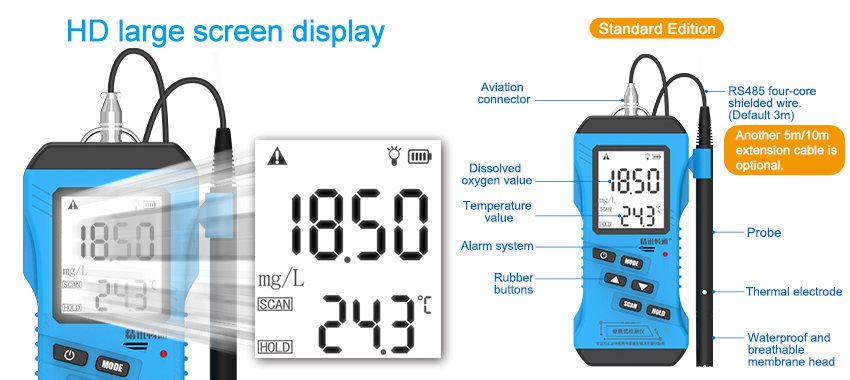 Portable water quality detector:
Water quality rapid tester (tester) is mainly used in laboratory, aquarium, aquatic product breeding, rice field, swimming pool and so on. It is designed to be easily carried to the site by the user. Portable dissolved oxygen analyzer can be divided into two parts: sensor and electronic unit. The sensor uses a tubular coated dissolved oxygen electrode. Electronic components consist of highly integrated circuits. The instrument uses liquid crystal display, can actually measure dissolved oxygen, temperature, salt content and other values. Portable dissolved oxygen detector is widely used in agriculture, industry (power plant, petrochemical, metallurgical electronics), aquaculture, scientific research, biological fermentation, medical treatment, food and beverage, environmental water treatment and other fields.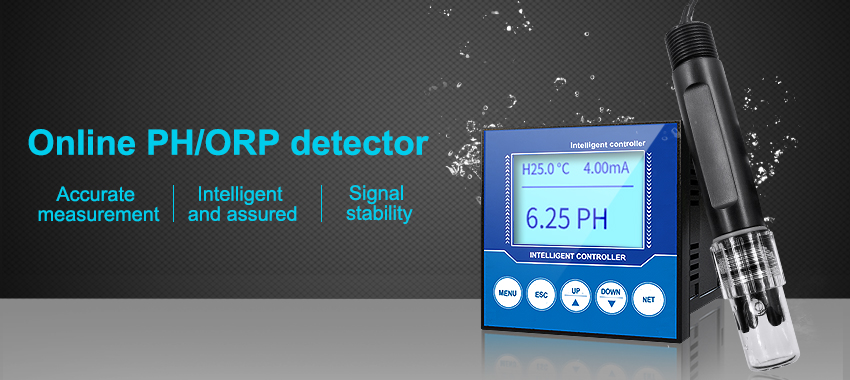 Water quality PH sensor:
The water quality PH sensor and water quality PH tester are intelligent online chemical analysis instruments. Continuous monitoring data can be transmitted and output, and connected to the recorder, remote monitoring and recording. It can also connect to the RS485 port over Modbus-RTU. Convenient connection into the computer, monitoring and recording. Electrode sensitivity, high temperature and high pressure resistance. The probe adopts high-performance PH glass electrode, resistant to high temperature and high pressure. Strong adaptability, long life and easy maintenance. With a 2.4 inch large LCD screen, the numerical values at a glance, numerical real-time HD display. High precision, stable signal, you can get every data at any time, accuracy 0.01PH.The device has a password to prevent data leakage. Multi – adaptation field, one machine multi – configuration, intelligent adaptation.