Product Description:
RS485 Fixed SO2 gas Detector is specially developed and produced for harsh environments. The core detection device is the professional detection of sulfur dioxide concentration sensor probe. It has the characteristics of wide measurement range, high precision, good linearity, good versatility, convenient use, convenient installation, long transmission distance and moderate price.
* Models:JXBS-4001-SO2-RS
* Minimum order quantity: 1 piece
* Delivery time: within 24 hours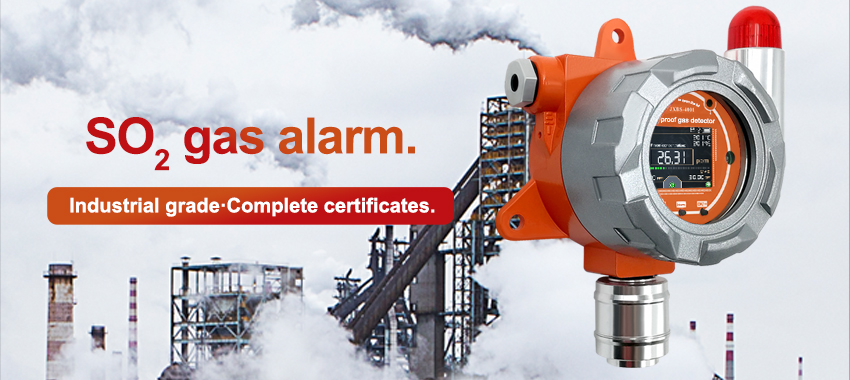 Features:
1. Using remote infrared remote control technology, parameters can be modified without disassembly.
2. Support a variety of gas detection, and the range can be customized.
3. There are multiple output modes such as analog quantity and RS485 for selection.
4. Optional high-quality LCD, the value can be viewed directly on-site.
5. 10~30V DC wide-voltage power supply, which can adapt to a variety of on-site DC power supplies.
6. The gas detector adopts a wall-mounted waterproof case, which is easy to install.
Parameters:
SO2 measurement range :0-20ppm/0-2000ppm
Measurement method: electrochemical probe
Response time :≤45 seconds
Measurement accuracy :3%F.s
Interface type :/ Digital (RS485)
Power supply :12V to 24VDC
Power consumption :<1W
Operating temperature :-20℃ to +50℃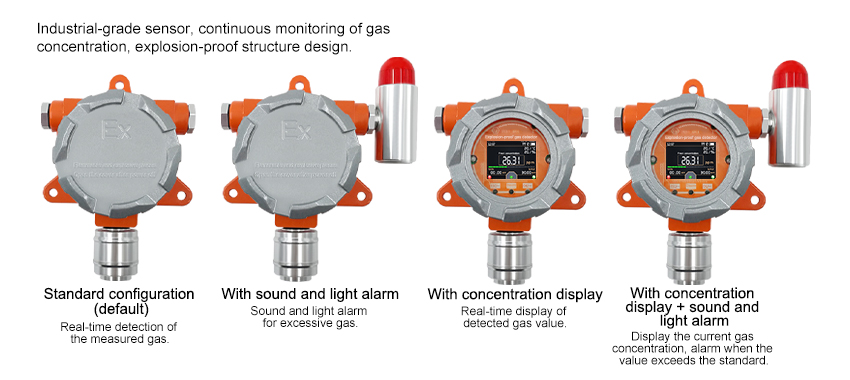 Attention:
1. Installation instructions
The explosion-proof sensor is wall-mounted and secured by three 8.5mm fixing holes, which can be fixed by expansion screws or bolted.
Ensure the installation direction. Install the air inlet of the gas bin vertically downwards
2. Change the baud rate and device address
When the "Device connection" is disconnected, click "Modify Baud rate and Modify slave station number" in "Configure Sensor Communication Parameters" to complete the relevant Settings. Please note that after the Settings, please restart the device, and then "automatically obtain the current Baud rate and address" you can find that the address and baud rate have been changed to the one you need.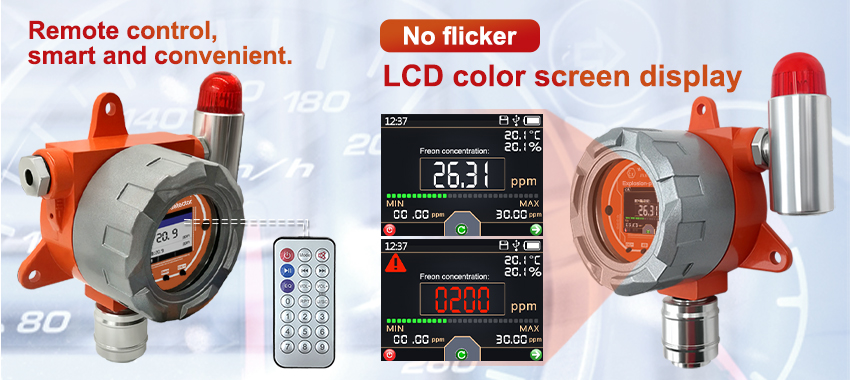 FAQs:
1. What is fixed gas detection?
Fixed gas detection is suitable for uncontrolled or public areas where access is not restricted or difficult to control, and there may be gas hazards. Fixed gas detection can be temporary, requiring 24/7 monitoring for a short period.
2. What are the types of gas detectors?
According to the principle of gas sensors, it can be divided into the infrared gas detector, thermomagnetic gas detector, electrochemical gas detector, semiconductor gas detector, ultraviolet gas detector, and so on.
3. What is fixed gas detection system?
The purpose of installing a fixed gas detection system is to provide 24/7 continuous, area and personnel protection. These detection systems are designed to warn workers of the potential danger of poisoning due to exposure to toxic gases, suffocation due to lack of oxygen, or explosions due to combustible gases.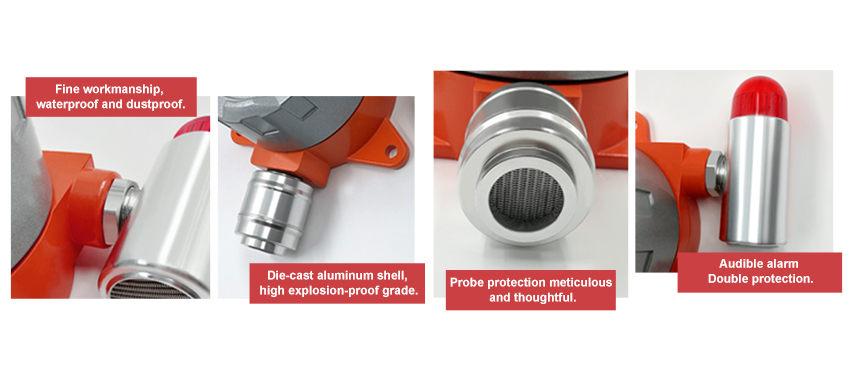 Attachment: