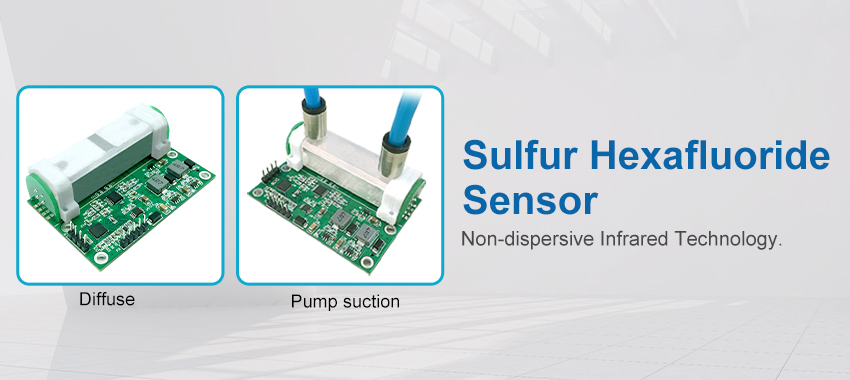 Product Introduction:
Non-Dispersive InfraRed technology (NDIR, non-dispersive InfraRed) is a method based on gas absorption theory. After the infrared radiation emitted by the infrared light source is absorbed by a certain concentration of the gas to be measured, the spectral intensity proportional to the concentration of the gas will change. Therefore, the concentration of the gas to be measured can be inversely calculated by calculating the variation of the spectral light intensity. Infrared  sensor module adopts the principle of NDIR infrared absorption detection, combines advanced optical path, precision circuit and intelligent software to form a general-purpose NDIR SF6 gas sensor.
* Models:JXBS-3001-SF6
* Minimum order quantity: 1 piece
* Delivery time: within 24 hours
Parameters:
Measuring range: 0-1000ppm/0-3000ppm/0-5000ppm/0-10000ppm
Measurement accuracy: ±2%F.S(25℃)
Response time: <30s
Preheating time: < 3min
Accuracy achieved: <15min
Working voltage: 9~24VDC
Average power consumption: <60mA
Working humidity: 0~95%RH (non-condensing)
Working temperature: 0~50℃
Storage temperature: -20~50℃
Features:
1. Single light source, dual channel detector, measurement and reference signal processing,
2. With good linearity and temperature compensation, stable and reliable measurement results can be obtained even under harsh temperature and environmental conditions.
3. With NDIR product unique good selectivity, high sensitivity,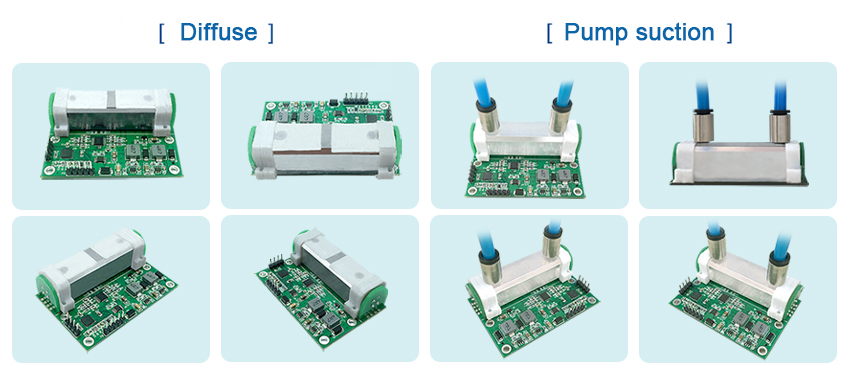 Attention:
Precautions for installation and use
The SF6 infrared sensor 0-5000ppm interface adopts a single row of pin spacing of 2.54mm;
Do not use the sensor for a long time in an environment with high dust density. Use the sensor within the power supply range and pay attention to the power supply polarity.
FAQs:
1. Reporting method
The gas module is divided into two modes: active reporting and passive inquiry. The default mode is active reporting.
Passive query instruction:
FF 01 03 02 00 00 00 00 05 (This command switches to query upload)
FF 63 63 00 00 6F 6B 0D 0A (Return reply frame indicates successful setting)
Active report instruction:
FF 01 03 01 00 00 00 00 04 (This command switches to active upload)
FF 63 63 00 00 6F 6B 0D 0A (Return reply frame indicates successful setting)
2. Scope of Application:
Can be widely used in hVAC refrigeration replacement risk control system, indoor air quality monitoring, agricultural and animal husbandry production process monitoring, can be installed in intelligent buildings, ventilation system, controller, wall hanging use, robots, automobiles and other applications.
Attachment: