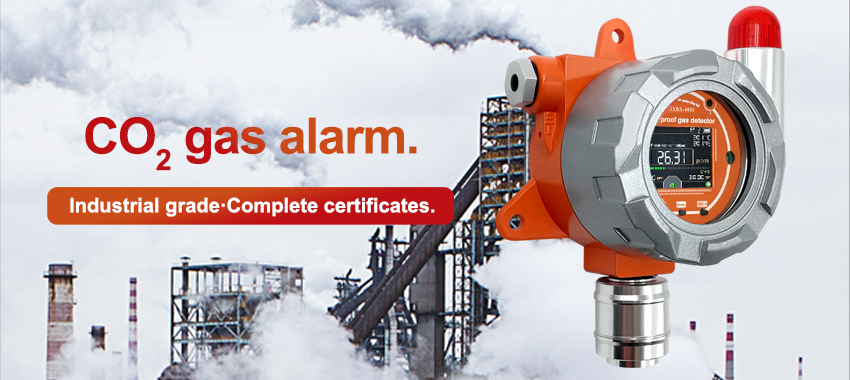 Product Introduction:
Fixed CO2 Gas Alarm,the fixed gas detector is used to monitor the gas concentration in your warehouse and workplace. When the concentration exceeds the preset alarm value, it will send out an audible and visual alarm signal to remind users to take safety measures in time.
* Models:JXBS-4001-CO2-RS
* Minimum order quantity: 1 piece
* Delivery time: within 24 hours
Parameters:
Measurement parameter: carbon dioxide
Model: JXBS-4001-CO2-RS
Communication mode: RS485
Power supply mode: 12-24V
Measuring range: 0-20000 PPM
Measurement principle: NDIR
Special rate: 2400/4800/9600
Measurement accuracy: 3%F.s
Response time: (T90, seconds) : less than 15
Power consumption: ≤1W (@12V DC,25℃)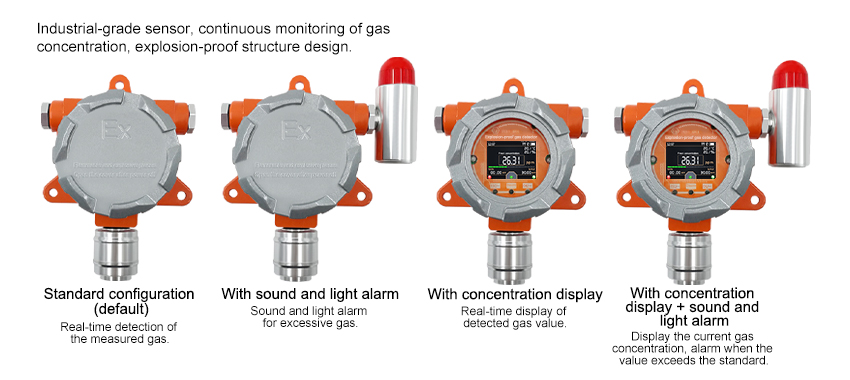 Features:
1. Support a variety of gas detection, and the range can be customized.
2. There are multiple output modes such as analog quantity and RS485 for selection.
3. Optional high-quality LCD, the value can be viewed directly on-site.
4. 10~30V DC wide-voltage power supply, which can adapt to a variety of on-site DC power supplies.
5. The gas detector adopts a wall-mounted waterproof case, which is easy to install.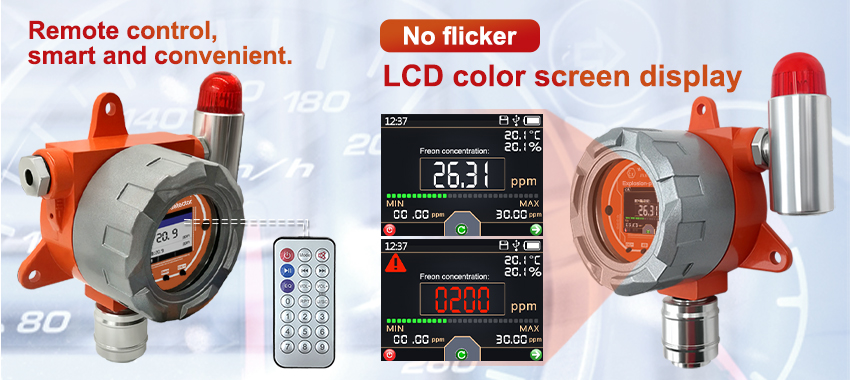 Attention:
Where should a fixed gas detector be mounted?
To detect gases lighter than air (such as methane and ammonia), a fixed gas detector should be installed at a higher position, and a conical collector should be used.
To detect gases heavier than air (such as butane and sulfur dioxide), the detector should be installed at a lower position.
Consider the possible behavior of escaping gas under the action of natural and pressurized airflow. Install the detector in the ventilation duct when appropriate.
When determining the location of the detector, it is necessary to consider the damage that may be caused by natural events (such as rain or flood). For detectors installed outdoors, use weatherproof devices.
If it is installed in a hot climate and direct sunlight, use the detector sunshade.
When considering process conditions. For example, butane and ammonia are usually heavier than air, but if released from a high temperature and/or pressurized production line, these gases will rise rather than fall.
The detector should be placed slightly away from high-voltage components to allow the formation of aerosols. Otherwise, the leaked gas may pass through the detector at a high speed without being detected.
Consider the convenience of functional testing and maintenance.
The detector should be installed in position, and the detector should face down. This can effectively prevent dust or moisture from gathering in front of the detector, allowing the gas to enter the detector smoothly.
When installing an open-circuit infrared device, make sure that the infrared beam is not permanently shielded or blocked. Can allow short-term obstruction by vehicles, on-site staff, birds, etc.
Ensure that the open circuit equipment is installed on a stable and non-vibrating structure.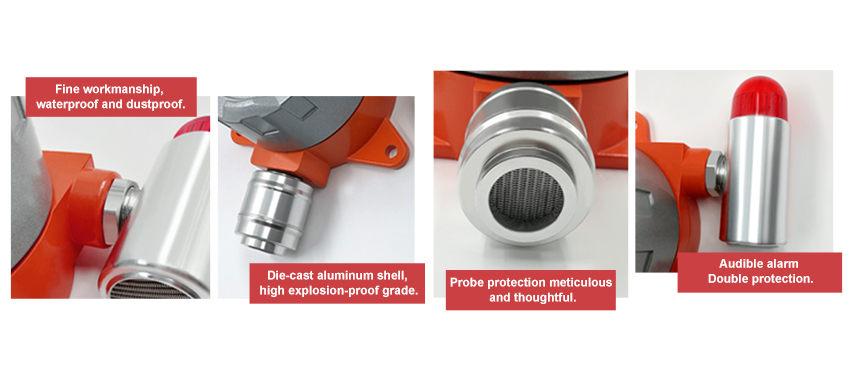 FAQs:
1. How is the effective detection range of a fixed gas detector defined?
The effective coverage horizontal plane radius of the combustible gas detector should be 7.5m indoors and 15m outdoors. Within the effective coverage area, a detector can be set. The distance between the toxic gas detector and the release source should not be greater than 2m outdoors and 1m indoors.
2.Where to use a fixed gas detector?
Fixed gas detectors can measure a wide range of gases, and can be used in petrochemical, coal, metallurgy, chemical, municipal gas, environmental monitoring, and other places to detect on-site. It can meet the measurement needs of special occasions. Gas concentration detection or leak detection can be performed on tunnels, pipelines, tanks, confined spaces, etc.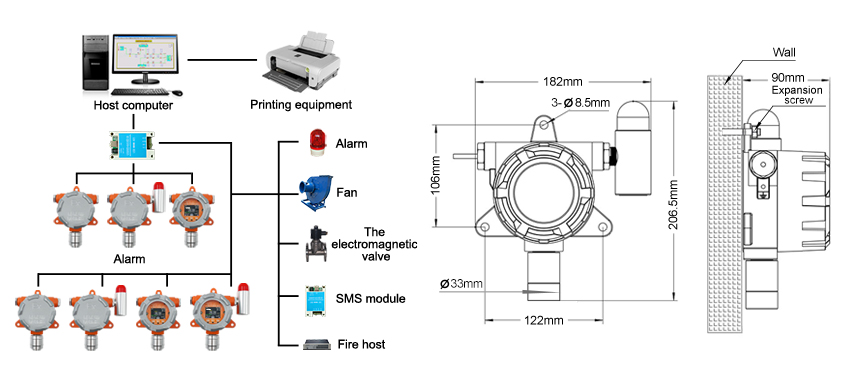 Attachment: