Product Introduction  :
Ultraviolet light transmitter adopts high sensitivity photosensitive probe, stable signal, high precision. It has the characteristics of wide measuring range, good linearity, good waterproof performance, easy to use, easy to install, long transmission distance and so on. Based on the principle of photosensitive elements, it can convert ultraviolet rays into measurable electrical signals and realize on-line monitoring of ultraviolet rays. The circuit adopts industrial microprocessor chip imported from the United States and high precision ultraviolet emitter, which ensures the excellent reliability and high precision of the product.
Ultraviolet light transmitter can be widely used in agricultural greenhouses, flower culture and other occasions that need ultraviolet and temperature and humidity monitoring. Sensor input power supply, induction probe, signal output three parts are completely isolated. Safe and reliable, beautiful appearance, easy installation.
* Models:JXBS-3001-UV-RS-1
* Minimum order quantity: 1 piece
* Delivery time: within 24 hours
Features:
1, the use of 240-370nm highly sensitive UV measuring device, accurate measurement of UV intensity.
2. The perspective window is made of high quality light transmittance material, and the UV transmittance is more than 98%, which avoids the problem of low UV measurement value caused by the absorption of UV by traditional PMMA and PC materials.
3, UV detector adopts 485 communication interface, standard Modbus-RTU communication protocol, communication address, baud rate can be set, the longest communication distance of 2000 meters.
4. Wall-mounted waterproof shell, high protection level, can be used in outdoor rain and snow environment for a long time.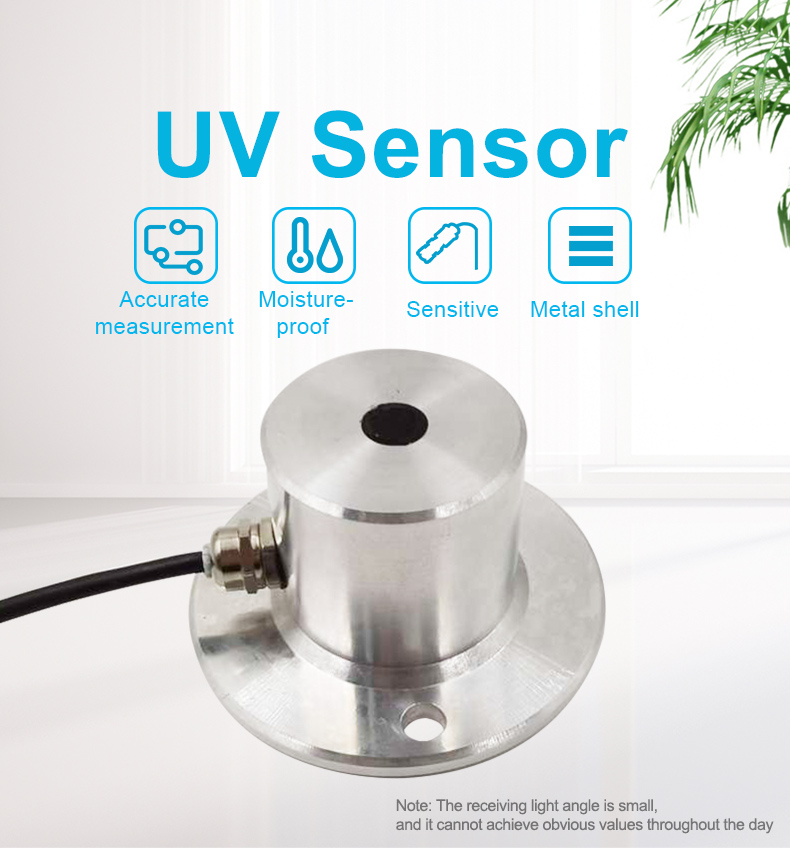 Parameters:
Determination parameters: ultraviolet light
Model: JXBS – 1-3001 – UV – RS
Communication mode: RS485
Measurement range: 0-150W/m²
Material: Aluminum alloy
Power supply: 12V-24V DC
Maximum power consumption: 0.4W
Uv accuracy: ±3% (25°C)
Uv measurement range: 0-150W/m2
Long-term stability of UV: ≤5%/y
Working pressure range: 0.9-1.1atm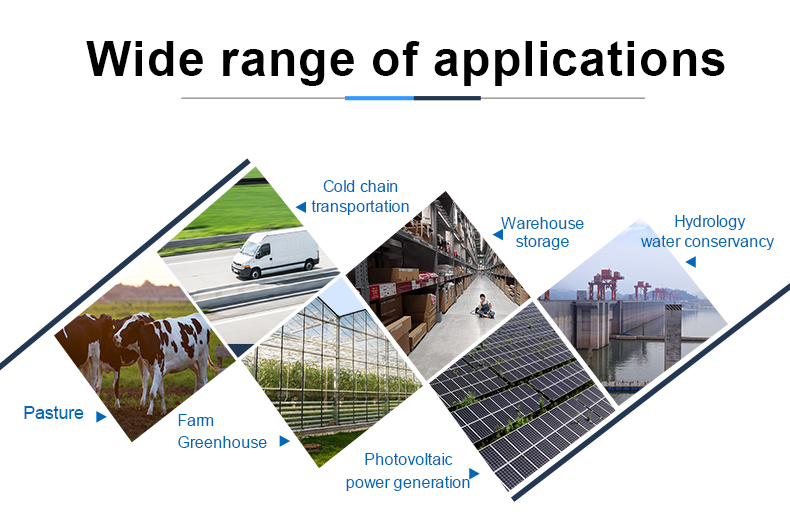 Attention:
Installation matters
The UV transmitter is greatly affected by the incident Angle, so the following two installation forms are recommended:
1. Install it horizontally with the ground plane, so that the photosensitive position is facing the sky. It can be used as a fixed position for all-day measurement.
2. If the current real-time ultraviolet intensity needs to be measured, the photosensitive position can be directly to the incident position of sunlight.
FAQs:
What is the Ultraviolet light transmitter used for?
After continuous research and experiments, we can now apply the ultraviolet sensor to environmental monitoring, meteorological monitoring, agriculture, forestry and other environments to measure the ultraviolet light in the atmosphere and artificial light sources.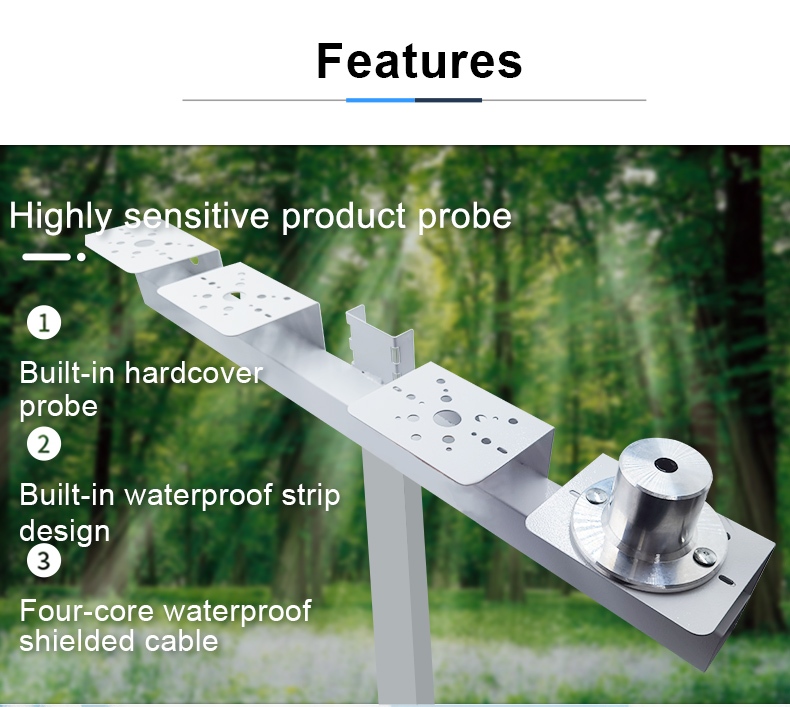 Attachment: