Product Introduction:
CH4 Leakage concentration sensor adopts professional testing combustible gas degree sensor probe as the core detection device. It has the characteristics of wide measuring range, high accuracy, good linearity, good universality, easy to use, easy to install, long transmission distance and moderate price. Products with high sensitivity of gas detection probe, signal stability, high precision. It has the characteristics of wide measuring range, good linear degree, easy to use, easy to install, and long transmission distance.
* Models:JXBS-3001-CH4-RS
* Minimum order quantity: 1 piece
* Delivery time: within 24 hours
Parameters:
Measurement parameter: methane
Model: JXBS-3001-CH4-RS
Communication mode: RS485
Power supply mode: 12-24V
Baud rate: 2400/4800/9600
Measurement accuracy: 3%F.s
Response time (T90, seconds) : Less than 15 seconds
Power consumption: ≤1.5W (@12V DC, 25℃)
Measurement method: NDIR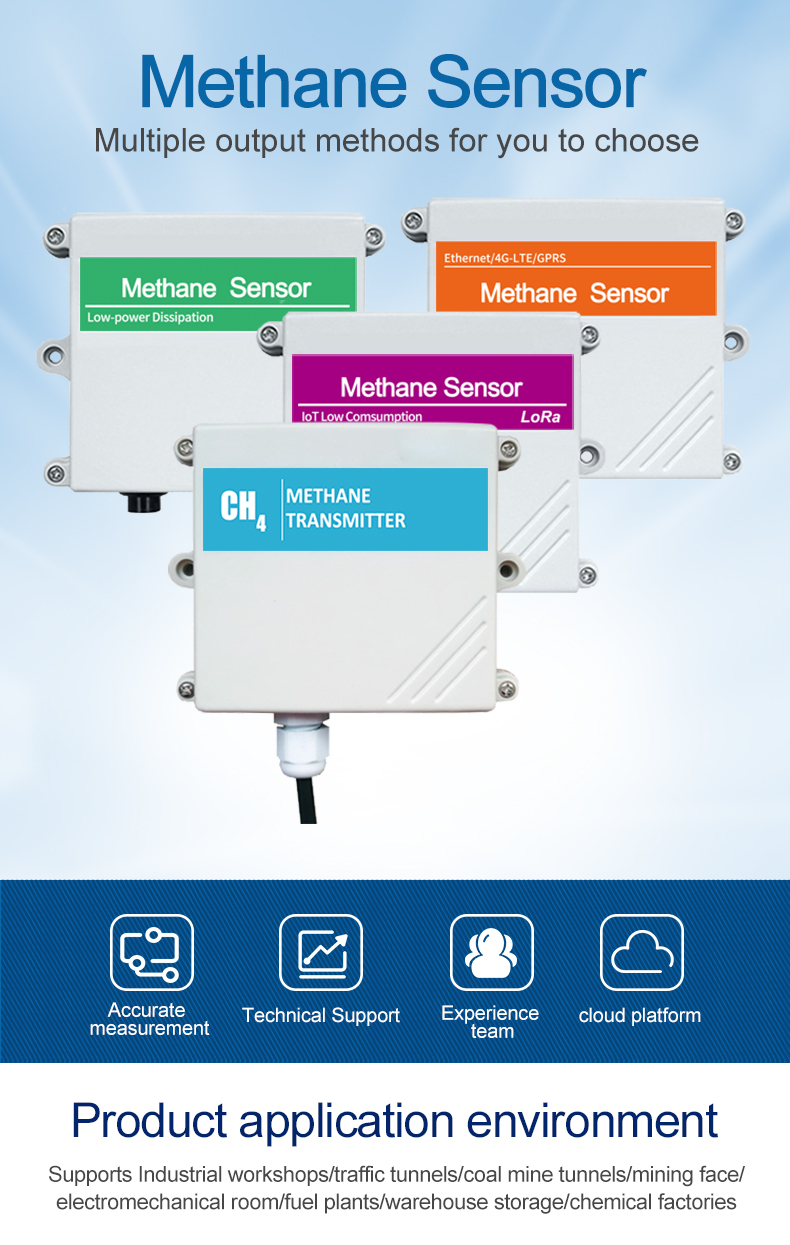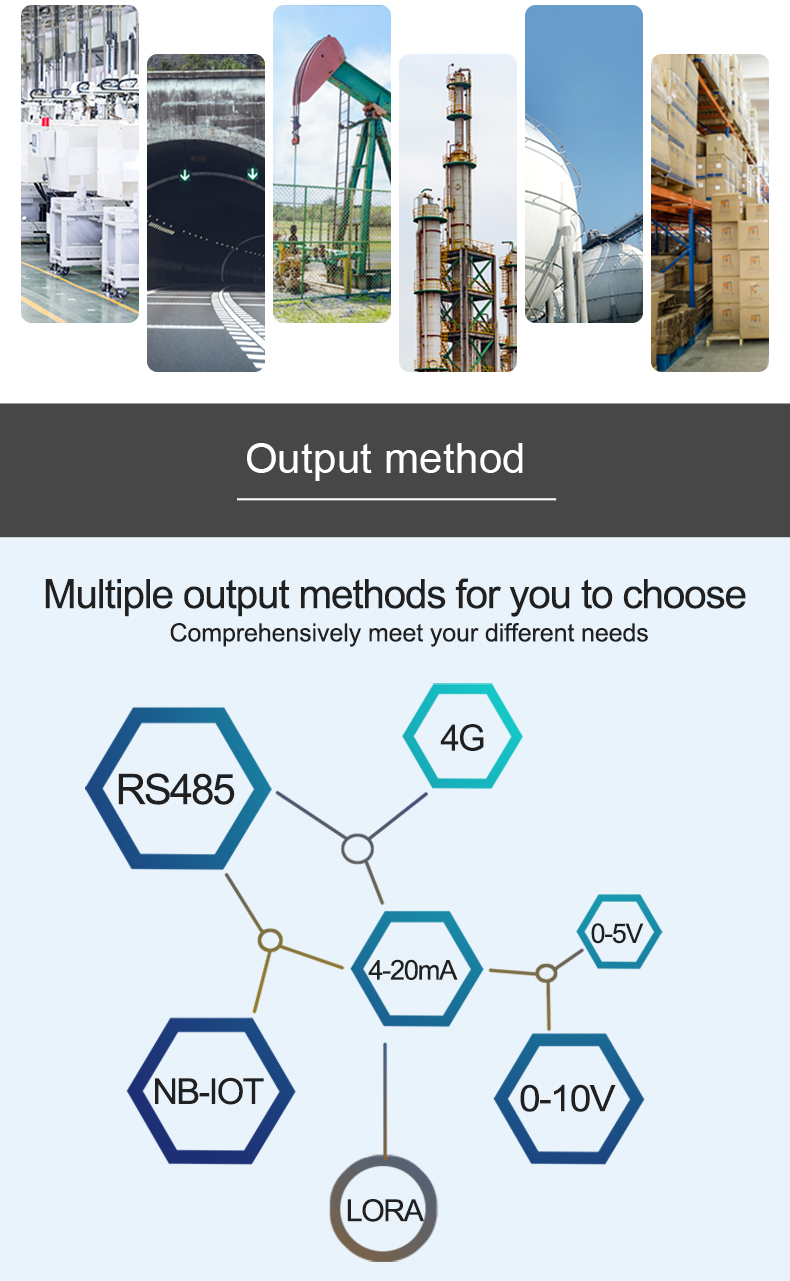 Features:
1. The default value ranges from 0 to 100% LEL. We are professional gas manufacturer, providing customized service. Other ranges can be customized.
2, optional high-quality OLED display, the site directly view the value, clear display at night.
3, the field power supply uses 10~30V wide voltage DC power supply, can adapt to a variety of field DC power supply.
4, long service life, in normal environment can be used for 5 years.
Attention:
1.How to calibrate a methane sensor?
Our methane sensor has been calibrated before delivery, and can be used directly after installation without the need for secondary calibration.
2.How do I buy a methane sensor?
Please confirm the model number and shipping address with the salesperson via message or online chat. After payment, we will deliver the goods within 24 hours.
3.Cross interfering gas
This sensor uses catalytic combustion for measurement, so it can be considered that all combustible gases with similar characteristics are cross-interference items. For example, for all types of alkanes, the LEL value combined with the lower explosive limit can be used to calculate the gas concentration.
It should be noted that many combustible gases are the interference items of this sensor, but it cannot be considered that this sensor can measure all combustible gases. This sensor is to measure combustible gases based on alkane, please consult the technical support of the company whether other combustible gases can be detected.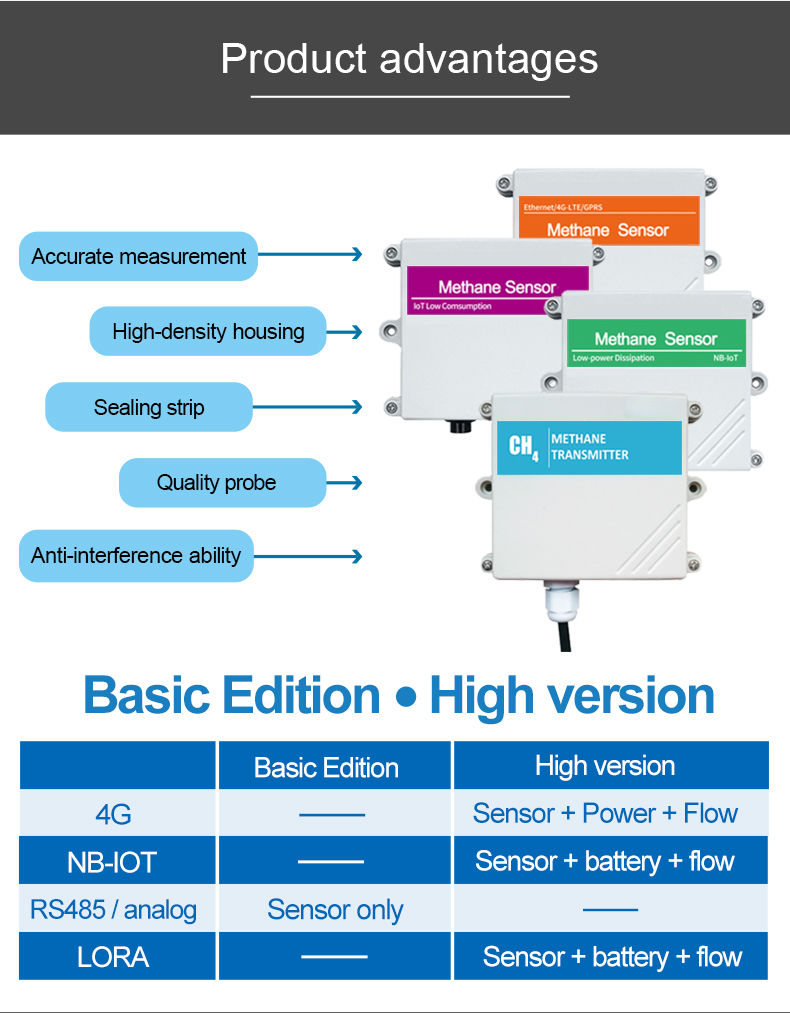 FAQs:
1. What is a methane sensor?
A methane sensor is a device that measures the concentration of methane in the environment and usually has an alarm function. Once the concentration exceeds the limit, an alarm will be raised.
2. What type of sensor is used to detect methane gas?
There are usually three types of wall-mounted methane sensor, portable methane detector and stationary methane detector, depending on the different use environment.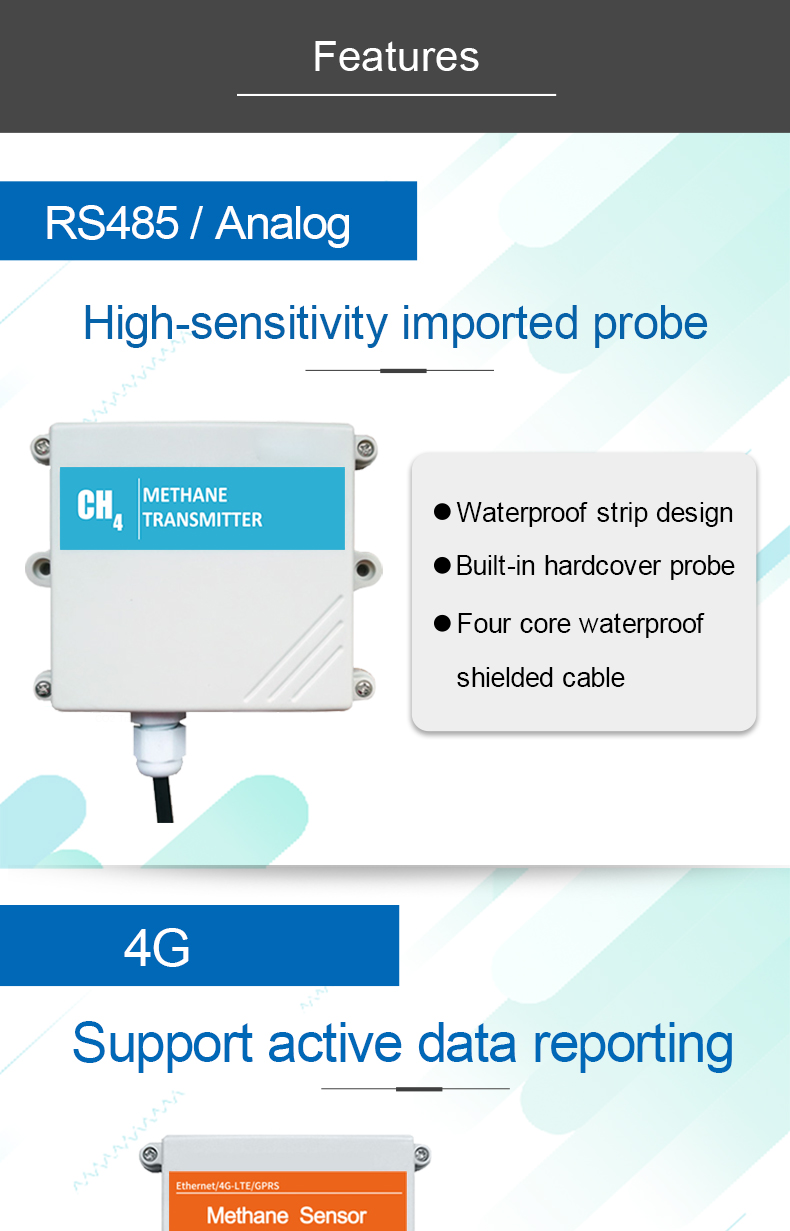 Attachment: