Product Introduction:
Ammonia nitrogen transmitter is a data transmission sensor based on 4G mobile network, without special communication lines, relying on the ubiquitous mobile phone signal network can realize the detection of the Internet of Things. The sensor adopts stable and reliable operator network, which has the characteristics of mature technology, stable transmission, strong signal and wide coverage. At the same time, the device supports periodic data collection and active upload to the server platform. Water quality ammonia nitrogen transmitter is also one of the intelligent online chemical analysis instruments, through PVC membrane ion selectors, used to test the content of ammonium in water. It can be done quickly, easily, accurately and economically. This electrode is an electrochemical sensor for measuring dissolved ammonia, ammonium salt, nitrate nitrogen, total nitrogen and organic nitrogen in aqueous solution
* Models:JXBS-3001-PZ-1
* Minimum order quantity: 1 piece
* Delivery time: within 24 hours
Features:
 adopt imported detection chip, fast response speed
 zero drift is small, good repeatability
 low power consumption, long service life
 products through EMC and EMI test, anti-interference ability strong
 equipment is stable, reliable and accurate detection
 remote alarm monitoring the clouds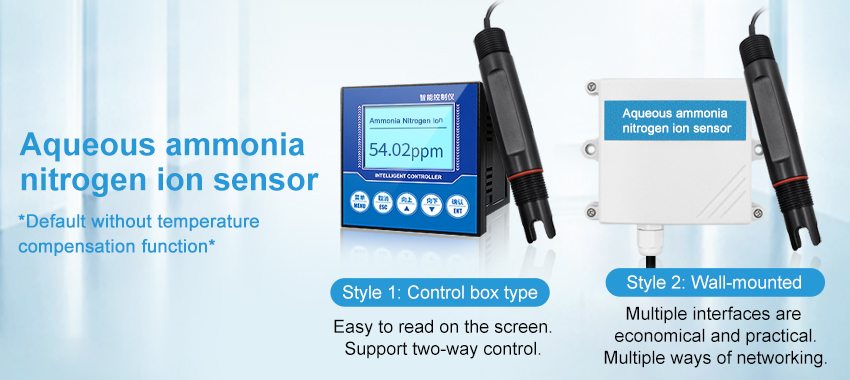 Parameters:
Product Name: ammonia nitrogen transmitter
Determination parameter: ammonia nitrogen
Measurement principle: ion-selective electrode
Measurement accuracy: 5%F.s
Ammonia nitrogen resolution: 0.01ppm
Temperature range: continuous 0~80℃, intermittent 81℃~100℃
DC power supply: 9-24V DC
Power consumption: ≤0.15W (@12V DC, 25℃)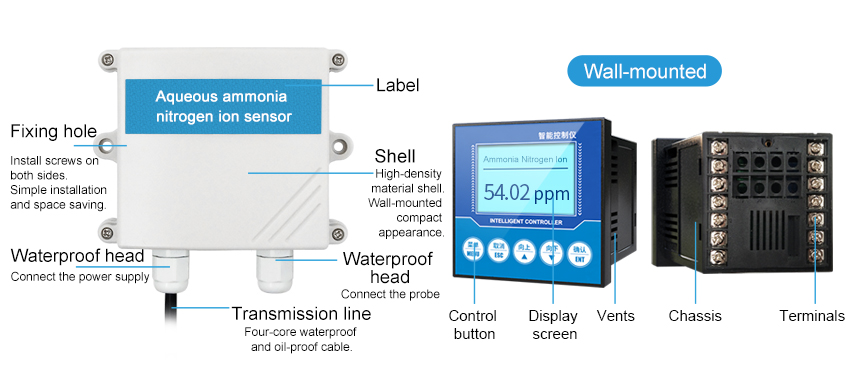 Attention:
The product can choose to use internal antenna or external antenna according to the needs. When using the internal antenna, the antenna is installed inside the shell, and the customer can use it without power on. If an external antenna is used, the antenna is separated from the device during transportation. Therefore, install the antenna on the device.When the device is supplied with DC power, a 10cm power cable is extended through a round-port power port.
How to use ammonia nitrogen transmitter:
1. Topology of product usage
The typical aqueous solution control system is shown, including a whole system with control box as the core, in which the control box is connected with the nitrate probe and the output acquisition processing is displayed. At the same time, the equipment can output RS-485 signal or analog signal to computer, PLC、 single chip microcomputer, etc.
2.Interface description (primary function)
There are 14 terminals left on the back of the instrument. Next to each terminal, there are printed characters indicating what number of terminals the terminal is. The terminal has different functions.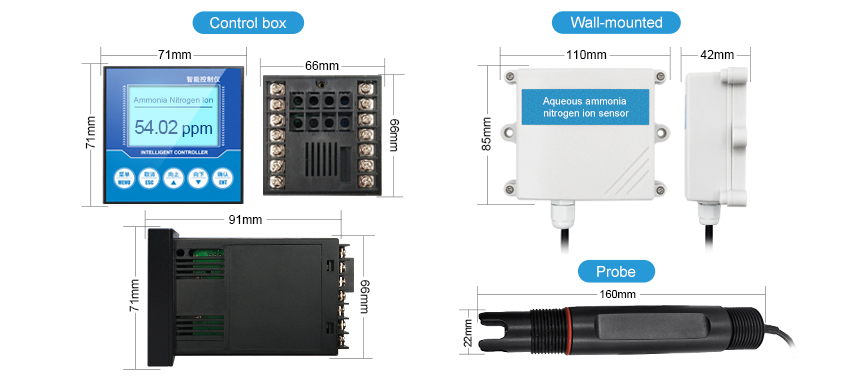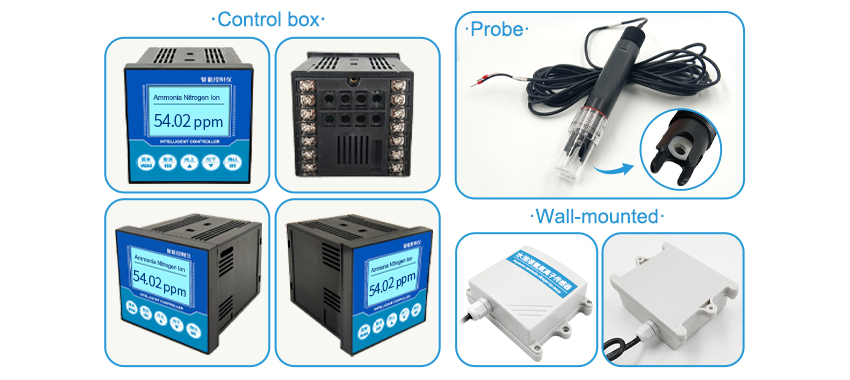 Attachment: